Remodeling your existing home
There could be various reasons why you'd want to remodel your existing home. A few people want to make it more comfortable, while others want to enhance the overall beauty and structure of the house.
Similarly, some people seek to make their homes safer, whereas others want to improve their home's value.
Regardless of the reason, remodeling an existing home can be a daunting process. You'd need to research suitable home materials, decor, and other supplies. Besides, you have to purchase all the essential items within your budget.
There's no surprise that you can easily exceed your budget limit or end up buying cheap quality materials that won't go well with your existing home.
However, our professional remodeling team of Cedar Park, Texas resolve this issue entirely and make remodeling easier for you. We have the competency to turn even the most worn-out homes into charming ones by adding flawless details.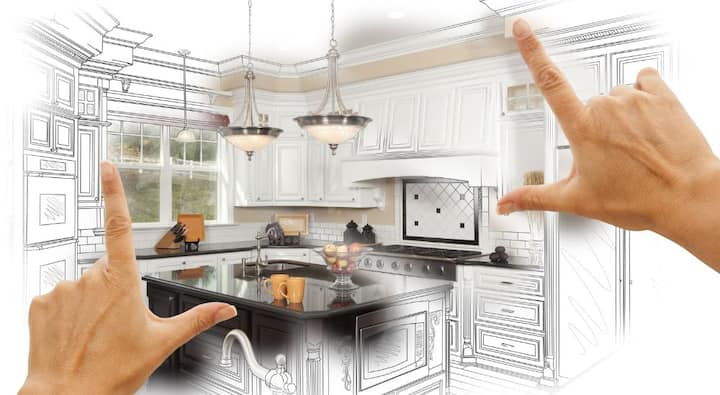 Get in Touch With Us
No Cedar Park home remodel is too big or too small for our experienced team!
Remodeling your existing Cedar Park home might be the best option
You might be preparing your home for sale or just looking for a way to upgrade your lifestyle.
By remodeling your existing home, you can save the costs of moving into a modern home. Although shifting to a larger, contemporary-styled home seems like a more feasible option, it can increase your expense.
On top of that, moving all the furniture, home appliances, and other supplies can also hike costs. Of course, you'll be paying to shift things to your new home.
On the flip side, remodeling existing homes cuts down costs and offers an affordable way to upgrade your current home.
Also, a reliable custom home remodeling company like us offers you a chance to collaborate. With our professionals, you can imagine every precise remodeling detail in your mind and plan just the right remodeling infrastructure.
We help renovate your home just the right way, from doors to paints and lighting to flooring. Speaking of doors, they create the first impression of your home. Our team knows how doors can affect your house's inner lighting, vibe, and decor.
As such, we aim to choose the perfect doors that fit right with your existing home structure.
Paint is yet another crucial step when remodeling your home. Anyone renovating a house would rarely not want to get them painted. If you're in the same boat, lucky for you because we are skilled at the art of using proper coloring, making your living room, bedroom, kitchen, and bathroom drop-dead gorgeous.
Your small rooms do not have to look small anymore. Our interior designers know how to utilize small spaces and make them more spacious.
For instance, adding mirrors to a small space is one way to make it look bigger. Another way of making smaller rooms look better is to ditch rugs and drapes.
However, the list doesn't end here. All this and a lot more, Running Brushy Custom Home Builders understands precisely what your home needs for perfect remodeling.
If you're looking to remodel your home to increase space, we'll help you do that, too. From kitchen cabinets to basement to spandrel, we know the tips and tricks to make the most out of the space available at your home.